4D concept the secret to Azizulhasni's longevity on world stage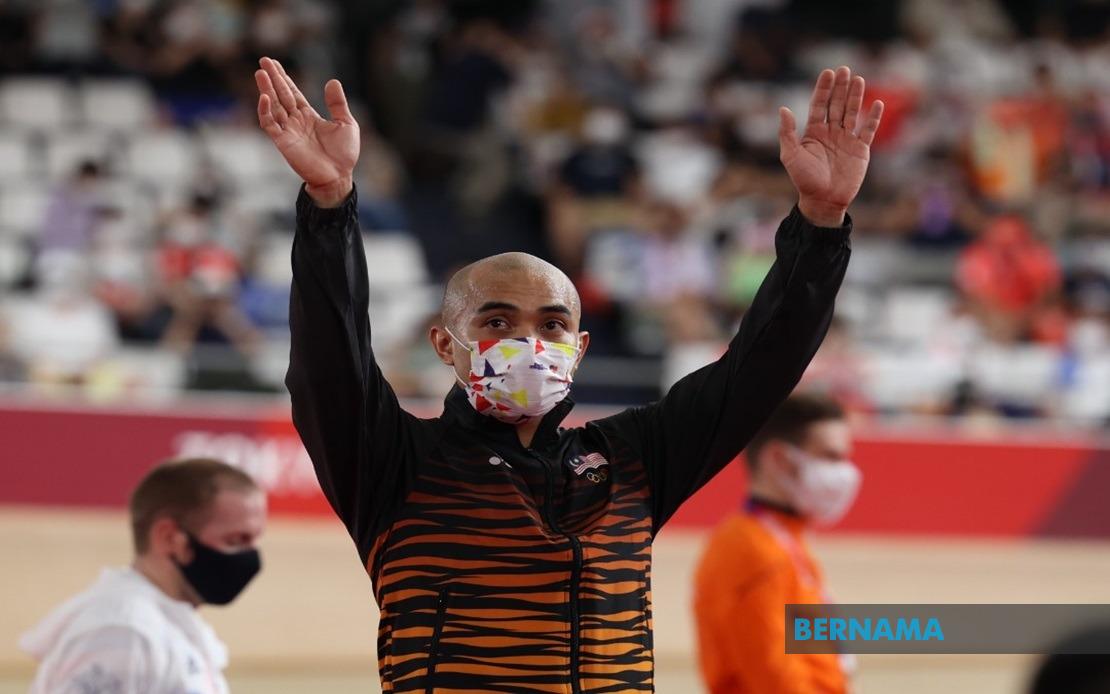 KUALA LUMPUR, Sept 15 -- Want to know the secret behind national track cycling ace Datuk Mohd Azizulhasni Awang's longevity in the international arena despite the gruelling nature of the sport?
Well, wonder no more. For, he's a stickler to the 4D concept of Direction, Dedication, Determination and Discipline.
The keirin silver medallist at the recent 2020 Tokyo Olympics said the concept had been his guide in pursuing his career as a professional athlete and one that he had stayed true to since taking up the sport as a teenager.
Azizulhasni, 33, said having a clear direction in doing something would ensure that one stayed on the right track even if one were to be sidetracked a little due to obstacles along the way.
"In life, there will be crossroads. So, when we know our actual destination, we will realise that we have strayed and need to get back on the right path," he said in the special edition webinar in conjunction with the UiTM National Month Celebration: Inspiration of Struggles in Tokyo today.
The webinar, organised by the Universiti Teknologi Mara (UiTM) Science Centre, in collaboration with the UiTM Student Development Director's Office, also featured Paralympic Council of Malaysia (PCM) president Datuk Seri Megat D Shahriman Zaharudin as a member of the panel.
At the same time, Azizulhasni described the element of dedication as a form of sacrifice because "one has to dedicate oneself to the effort of achieving the desired goal".
For example, he said that he had to sacrifice his adolescence after leaving his simple village life when he decided to accept an offer to continue his education at the Bukit Jalil Sports School in 2004.
"I was just a young boy when I moved from Dungun, Terengganu to Bukit Jalil... I had to leave behind my friends in the village. I made the choice to go to Bukit Jalil, so I dedicated my whole life to the sport. I trained, competed, took care of my rest time and my nutrition.
"I cut down on entertainment because I knew I have a short time to focus on my sports career and that I can enjoy myself once I call it a day," he said.
Touching on the aspects of determination and discipline, Azizulhasni said both these elements would help athletes go further in their career although they will face various challenges, like injuries and the attention of various parties.
"We must be determined to achieve success and, without discipline, we will falter. No matter how talented and smart you are, if you do not have discipline, you will not succeed," he explained.
Meanwhile, UiTM said in a statement that the PCM would allow the university's experts to conduct research related to Malaysian Paralympians in a bid to raise their performance levels ahead of the 2024 Paris Paralympics.
"Having collected three gold medals at each of the previous two editions of the Paralympics, it is hoped that this cooperation will help the national Paralympic contingent to return home with more than three golds from Paris in 2024," it said.
-- BERNAMA