Sisters' act: Noraishah, Norezrina thrilled to compete in Hana Financial Group Championship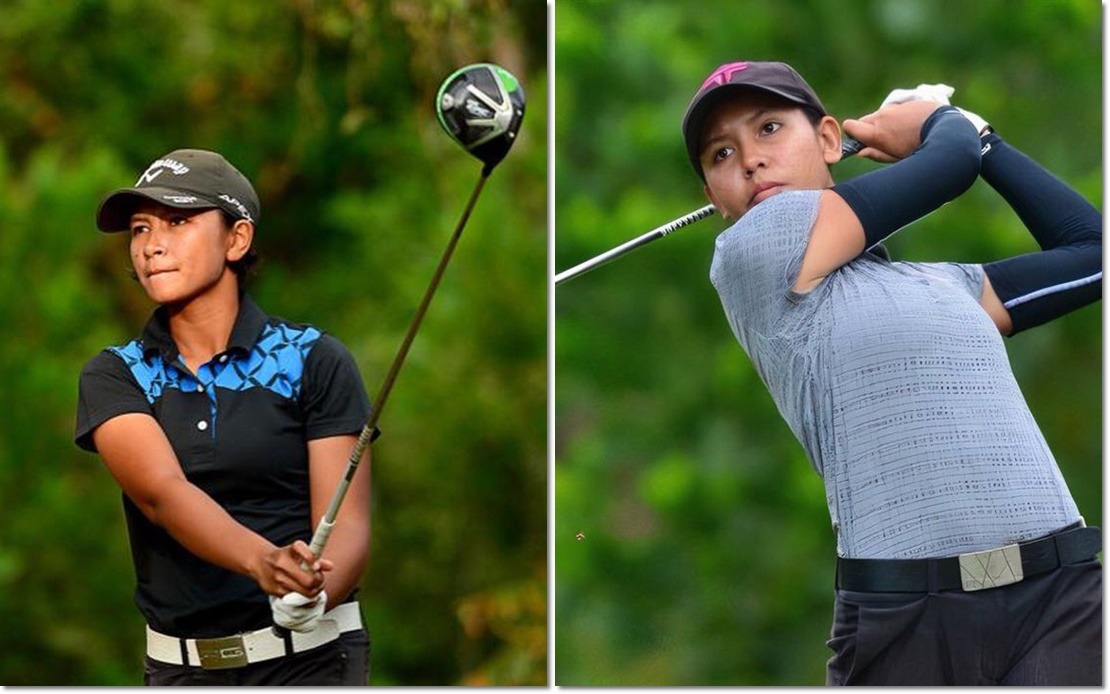 Noraishah Alisa Che Omar (left) and Norezrina Alisa Che Omar (right) - Photo credi: Hana Financial Group Championship
KUALA LUMPUR, Sept 24 -- Sisters Noraishah Alisa Che Omar and Norezrina Alisa Che Omar are excited about rubbing shoulders with some of the best women golfers in the world at the Hana Financial Group Championship in South Korea next week.
The meet, organised by the Asia Golf Leaders Forum and which is part of the Ladies Asian Tour (LAT) Series, is scheduled to be held at the Adonis Country Club in Pocheon, Gyeonggi-do, from Sept 30 to Oct 3.
The KRW 1.5 billion (approximately US$1.2 million/RM5 million) tournament has attracted the participation of several leading women golfers, including Tokyo Olympics bronze medallist Lydia Ko of New Zealand; Australian world number 10 Minjee Lee, who clinched her first major title in France in July; and American Yealimi Noh, who made her Solheim Cup debut earlier this month.
Noraishah Alisa, 21, said she was also grateful that the tournament could still be held in the midst of the COVID-19 pandemic.
"This pandemic is really a great challenge. I never thought such an event will take place during this time but I am so amazed that they have made it possible. I can see that interest in women's golf is on the rise.
"However, it is very difficult to say if this interest will still grow rapidly in the future because the pandemic is having a big impact on everyone," she said in a statement today.
Meanwhile, her sister, Norezrina Alisa, 19, said she was honoured to compete in the prestigious tournament despite the pandemic.
"The pandemic has affected the Asian women's golf industry heavily and, in most Asian countries, the (number of) tournaments has been decreasing rapidly ever since the pandemic started in 2020.
"As interest in women's golf in Asia is ramping up, there will be more opportunities too. If this pandemic can be better controlled and contained, I think women's golf will have a bright future," she said.
The organisers said the tournament would be held minus spectators and in strict compliance with COVID-19 management measures, including wearing face masks and maintaining physical distancing at all times.
-- BERNAMA