Megat D Shahriman eyes APSF President's post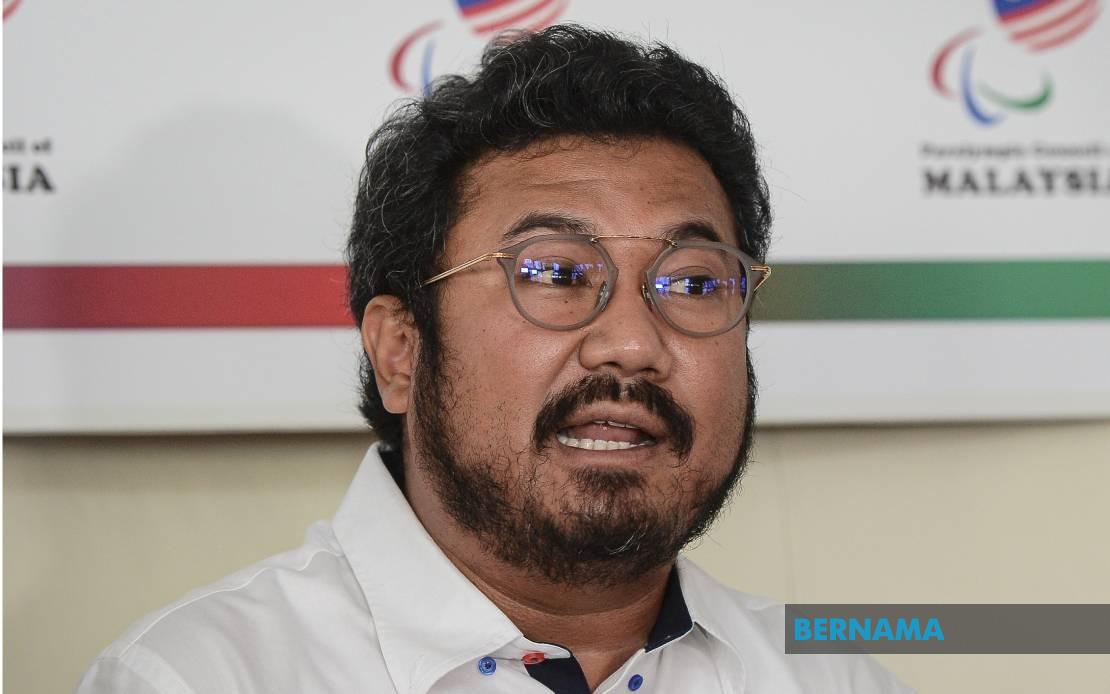 Datuk Seri Megat D Shahriman Zaharudin (File pix)
KUALA LUMPUR, Nov 20 -- Paralympic Council of Malaysia (PCM) president Datuk Seri Megat D Shahriman Zaharudin is eyeing the president's post at the Asean Para Sports Federation (APSF) with a mission to restructure the organisation in pursuing para sports excellence in the South East Asian region.
Megat D Shahriman said he would make his aspirations known at the APSF Board of Governors (BoG) virtual meeting on Nov 29, to obtain a suitable date to conduct an election for the number one seat.
He said among the initiatives outlined in his manifesto was to ensure that the 2023 ASEAN Para Games scheduled to take place in Phnom Penh, Cambodia, did not suffer the same fate as the 2019 edition in Manila, Philippines and the 2021 edition in Hanoi, Vietnam, which were cancelled.
"I don't want to say our ASEAN colleagues have failed, but maybe Malaysia is more serious and committed to running an organisation, because we (PCM) see APSF could not carry out many things, did not achieve the targets set or show any result under the current president (Major General Osoth Bhavilai).
"The post is not for popularity or self-indulgent purposes, but to boost Malaysia and Malaysian para sports to the highest level in ASEAN.
"We also want to raise the level of our athletes and sport associations in the country so that all the ASEAN nations will know that Malaysia is very committed," he said.
He was speaking during a PCM media conference to announce the latest developments on the 2022 Para Asia Games (APG) in Hangzhou, China, 2021 Asian Youth Para Games (AYPG) in Bahrain and the cancellation of the 2021 ASEAN Para Games here, today.
At the same time, Megat D Shahriman said if Cambodia decided not to organise the 2023 ASEAN Para Games, Malaysia had the ability to host it in an effort to ensure the biennial event would not be cancelled for the third time in a row.
"Why Malaysia can do it? Firstly, because of the infrastructure that we have. Secondly, because of the good ties PCM has with KBS (Youth and Sports Ministry) and the National Sports Council (NSC). We have the facilities.
"In case a country cannot organise it, we can push it back to Malaysia," he said.
Meanwhile, Megat D Shahriman said he had proposed the setting up of a permanent APSF headquarters in Bukit Kiara as it had the required facilities, and the matter had been discussed with National Youth and Sports Department director-general Datuk Wasitah Mohd Yusof.
"I chose Bukit Kiara because it is a prestigious area and suitable if delegations from abroad come to have meetings and others," he said.
In a separate development, Megat D Shahriman said 22 sports involving 604 events were expected to be contested at the 2022 APG, with an estimated 3,800 athletes from 44 Asian countries taking part.
He said the number of Malaysian athletes and sports participated in at the Games would be discussed and short-listed during a preliminary meeting between PCM, NSC and national sports associations in the middle of next month.
-- BERNAMA