NSC to decide on coach Jaganathan's fate after CNY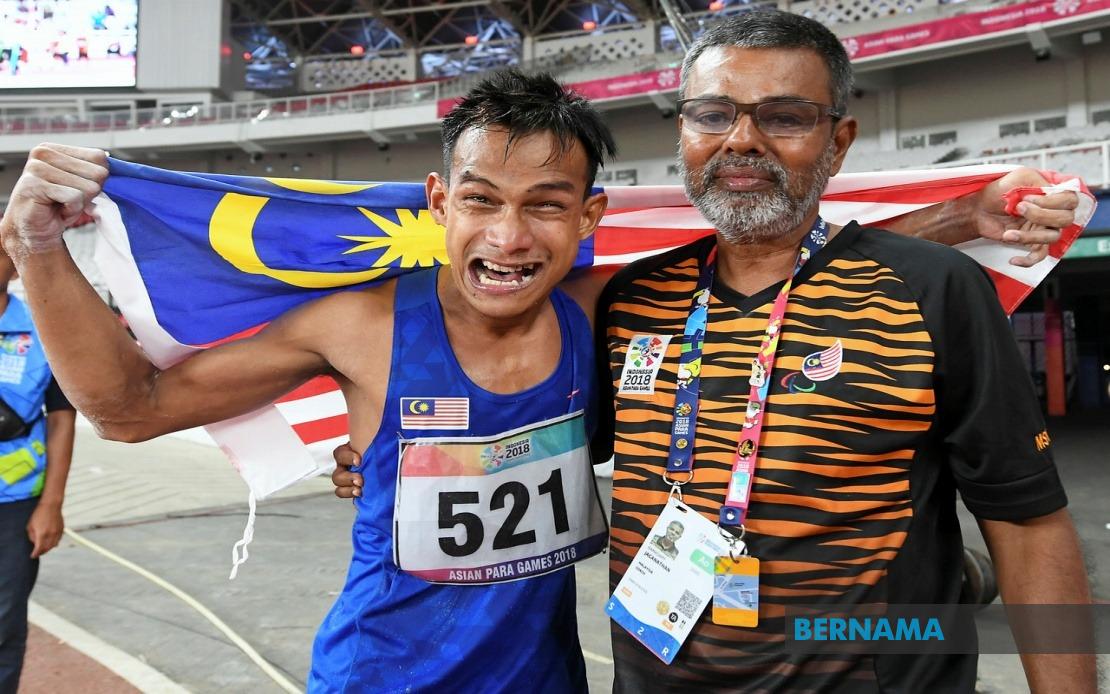 file pix
KUALA LUMPUR, Jan 20 -- The fate of national para athletics head coach R. Jaganathan is set to be decided at the joint working committee meeting between the National Sports Council (NSC) and Malaysian Para Athletics Association after the Chinese New Year celebrations next month.
The NSC tweeted that the coach, who had produced several top-notch para athletes, especially sprinter Mohamad Ridzuan Mohamad Puzi who went on to emerge champion in the Paralympics and World meet, had submitted an appeal to be retained as coach.
"Coach Jaganathan had agreed that his services would be until the end of the 2020 Tokyo Paralympics. The NSC had also selected several coaches to become his proteges, with the aim of replacing him in the long run.
"He, however, has submitted an appeal to be retained and it will be discussed at the joint working committee meeting after the Chinese New Year celebrations," the NSC tweeted.
The tweet was in response to the reaction of Mohamad Ridzuan, who could not hold back his tears when asked about the fate of his coach during an interview with pay-television station (Astro Arena) yesterday.
The close relationship between the coach and sprinter, who is better known as 'Dik Wan' is public knowledge, with the Perlis-born para athlete having won the 100-metre T36 (cerebral palsy) gold medals at the 2016 Rio Paralympics and 2015 World Championships in Doha.
He also won the silver and bronze in the 2017 and 2019 editions of the world meet respectively.
Meanwhile, Malaysian Para Athletics Association president Mohd Zarrawi Ravi Abdullah, when contacted, refused to comment on the matter.
"I just returned home after performing the Umrah, I do not know what's the latest development. I cannot comment," he said.
It is understood that the NSC have yet to decide whether or not to extend the 64-year-old Jaganathan's contract, which ended last December, due to him being past 60-years-old.
Jaganathan, who initially coached able-bodied athletes, including M. Ramachandran - the former middle distance runner who is the holder of the national records in 5,000m and 10,000m for over two decades - before taking charge of the national para squad in 2001.
-- BERNAMA