Welson Sim vows to reclaim gold medals in Hanoi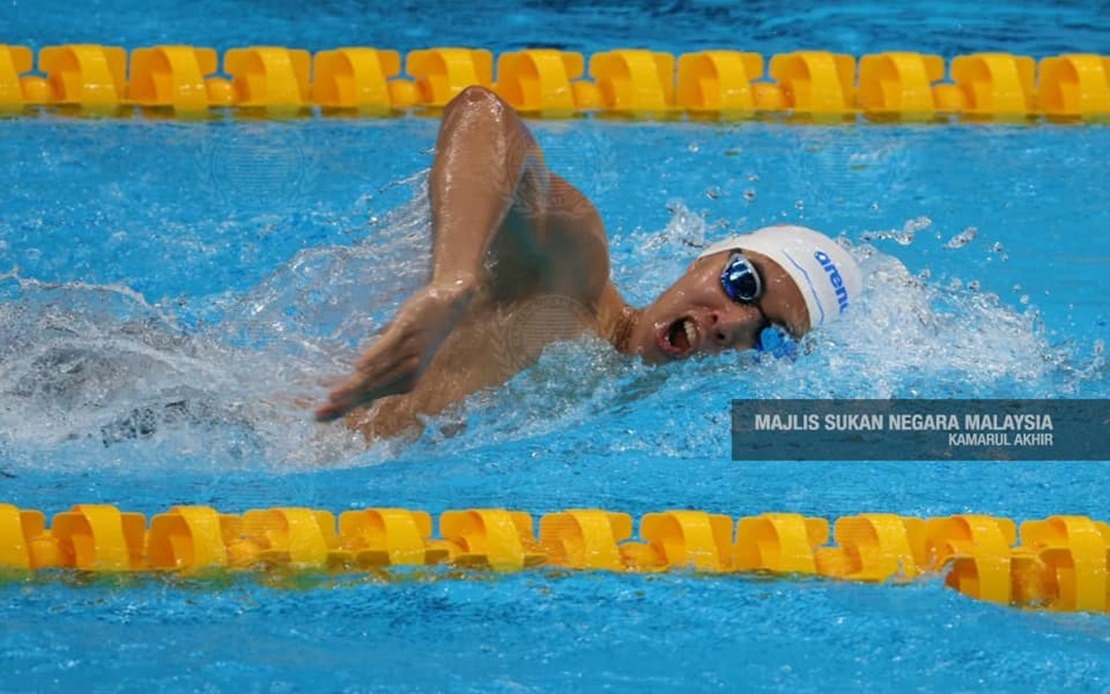 Welson Sim Wee Sheng
KUALA LUMPUR, Jan 24 -- After failing to defend his gold medal feats at the 2019 SEA Games in Manila, national men's swimmer Welson Sim Wee Sheng has vowed to reclaim the coveted medals in the upcoming games in Hanoi this May.
Welson splashed to two gold medals in the 200m and 400m freestyle events at the 2017 SEA Games here, but failed to repeat the feats in the Philippines when he had to content with the silver nedal in both events.
"The 200m and 400m freestyle are my pet events and this year I'll definitely focus to gain back my throne in the next SEA Games," he told reporters when met a the welcoming of the Queen's Baton Relay of the Birmingham 2022 Commonwealth Games at KLCC here today.
Apart from SEA Games, the national record holder in the aforementioned events apart from the 100m freestyle, has also set his sights to make waves in the next Commonwealth Games in July as well as the Asian Games 2022 in Hangzhou, China, next September.
As such, the two-time Olympian informed that he had increased the intensity in training leading up to the three major Games this year in a bid to shine in the pool and break his own national records again.
In the meantime, Welson was pleased to see the rise of upcoming swimmer, Khiew Hoe Yean, and the situation has definitely pushed him to work harder in order to remain as the country's top swimmer.
"I won't be going for training overseas but I'll stay here to prepare for the three major Games this year," he added.
Hoe Yean started to gain attention after clinching eight gold medals at the Malaysia Invitational Age Group Swimming Championships in March 2020, before making headlines again at the 63rd Malaysia Open in June last year, despite months of inaction due to the COVID-19 pandemic.
He broke the 23-year-old 200m backstroke national record by clocking 2:00.80s to erase Alex Lim Keng Liat's previous mark of 2:00.94s, and bettered the 800m freestyle record after clocking in 8:06.00s to rewrite Welson's 8:09.77s mark.
Meanwhile, national women's diver, Wendy Ng Yan Yee, who also took part in today's event, hopes to represent the country in the three major Games this year.
Wendy also aims to bounce back stronger following a disappointing outing at the 2020 Tokyo Olympics, where she failed to qualify for the semifinals after she finished in 20th place in the qualifying round.
The Queen's Baton Relay is being held in various parts of the world ahead of the Commonwealth Games, scheduled for July 28 to Aug 8, and Malaysia is the 29th stop among the 72 countries involved.
-- BERNAMA