ISTAF asks Thailand to include Sepak Takraw in its 'Road to Olympics' committee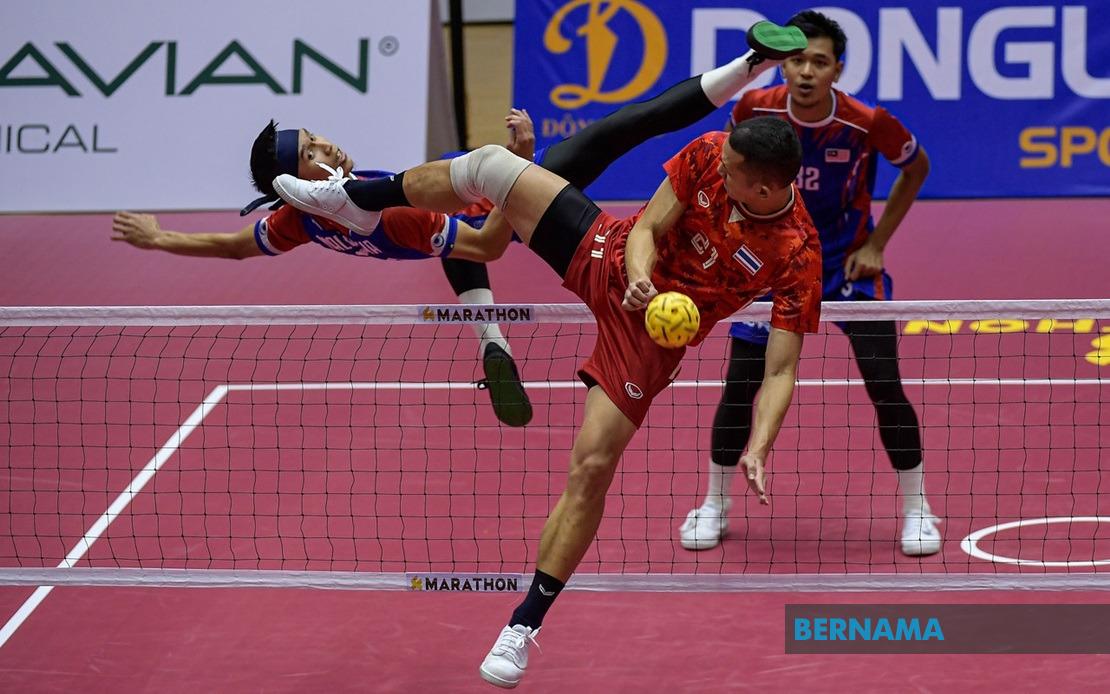 From Elmi Rizal Elias
HANOI, May 17 (Bernama) -- The International Sepak Takraw Federation (ISTAF) will apply to the Thai government to include sepak takraw in the country's Road to Olympics National Committee as part of the mission to get the sport to be contested in future Olympics.
ISTAF secretary-general Datuk Abdul Halim Kader said this committee could help pave the way for sepak takraw's inclusion, as ISTAF is at the stage of getting recognition from the International Olympic Committee (IOC) for sepak takraw.
"ISTAF is seeking for sepak takraw to be included in this national committee chaired by Thai Deputy Prime Minister General Prawit Wongsuwan, who is also Thai National Olympic Committee president," said Abdul Halim, who is also Asian Sepak Takraw Federation (ASTAF) president, when met at the Hoang Mai Gymnasium here today. The 31st SEA Games sepak takraw events are held at this venue.
Abdul Halim said ISTAF believed that the Sepaktakraw Association of Thailand (TAT) and ASTAF can work together with the Sports Authority of Thailand (SAT) to realise the ambition of getting sepak takraw into the Olympics.
"We also work closely with the Global Association of International Sports Federations (GAISF) and Alliance of Independent Recognised Members of Sport (AIMS) with the support of Stephan Fox, the AIMS president and GAISF vice-president," he added.
To gain IOC recognition for sepak takraw, Abdul Halim said various integrated programmes need to be undertaken, including organising the Women's Sepak Takraw World Cup at least three years in a row and the Under-21 Sepak Takraw Youth World Cup.
He said ISTAF had been organising the Sepak Takraw World Cup for the past 10 years.
"This Under-21 championship is expected to be held in Malaysia in May next year. After the SEA Games here, we will sign a contract with the Malaysian Sepak Takraw Confederation (MSC) in Kuala Lumpur to organise the championship," he said.
He said another condition for getting IOC recognition is that the international body for the sport must have at least 50 affiliate members.
Abdul Halim said 53 national sepak takraw associations are already affiliated with ISTAF, with the latest member being the Ghana Sepaktakraw Association
He said ISTAF had obtained IOC approval to broadcast all international sepak takraw tournaments on the Olympic Channel to promote the sport globally.
-- BERNAMA