Liek Hou regains world no.1 spot, aims to wrest world crown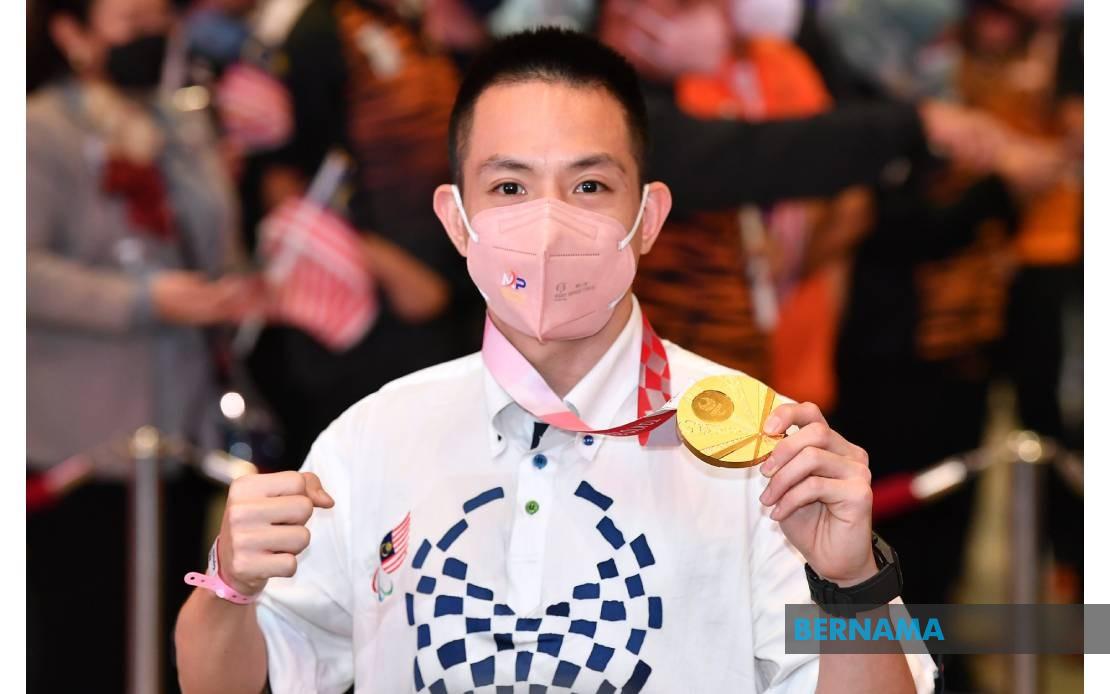 Cheah Liek Hou (File pix)
By R. Vikneswaran
KUALA LUMPUR, July 5 (Bernama) -- After recapturing the world number one ranking recently, national para shuttler Cheah Liek Hou is now aiming to wrest back the World Championship crown.
If the 35-year-old succeeds in this mission at the upcoming Para Badminton World Championships in Tokyo scheduled from Nov 1-6, it will be his 12th gold medal in the world meet since 2007.
Liek Hou, who made history as Malaysia's first Paralympic Games gold medallist in badminton last year by winning the men's singles SU5 event, also hopes to remain on top of the world ranking as long as possible.
"Glad to be back as world number one again. In April 2019, my ranking dropped to second place and then in August dropped to fourth. After so many years, only two weeks ago I regained the top spot.
"I would like to take this opportunity to maintain my world ranking like last time. So I hope that I can win more competitions, and create more records and history for myself," he told Bernama when contacted.
The year 2019 was particularly challenging for Liek Hou, who not only lost his world number one ranking, but also a decade of domination in the men's singles SU5 event at the World Championships to nemesis Dheva Anrimusthi of Indonesia, losing to the latter in the semi-finals to be satisfied with bronze.
After going through a challenging phase of his career that was worsened by the COVID-19 pandemic, the Kuala Lumpur native managed to rise again to win several international titles, with the Paralympic Games title after defeating Dheva as the icing on the cake.
"I would like to thank National Sports Council, and the Youth and Sports Ministry for believing in me and giving me the opportunity to compete for the country even when my ranking dropped and performances were down. It helped me to prove that I still can make it to the Tokyo Paralympics.
"Not to forget my coaching team led by Datuk Rashid Sidek, who are all dedicated and share a lot of experience to help me regain my confidence and performance for this year," he said.
Liek Hou had won five consecutive men's singles gold medals in the World Championships from 2007 to 2017 edition before losing the title in 2019, while in the men's doubles event, he won four back-to-back titles from 2007 to 2015, but in 2017 and 2019 edition only managed a silver and bronze medal respectively.
He said he has not decided on the doubles event for this edition as he has yet to finalise on a partner.
Liek Hou will next take part in the 4 Nations Para Badminton International 2022 in Dublin, Ireland from July 11-17, followed by the ASEAN Para Games in Solo, Indonesia from July 30 to August 6.
-- BERNAMA