Diving squad hope to soar although not targeted for gold - Pandelela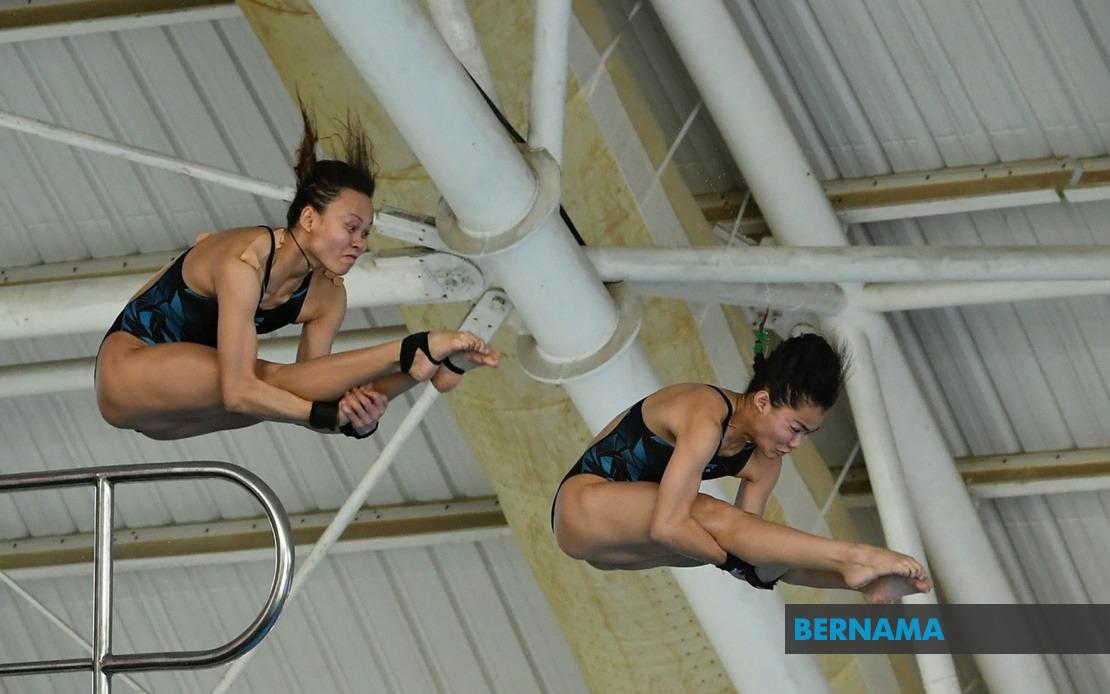 Datuk Pandelela Rinong and Nur Dhabitah Sabri (right)
SEPANG, July 5 (Bernama) -- The exclusion of diving as a gold prospect in the 2022 Commonwealth Games is not an excuse for the national divers to not give their best in the hunt for medals, said Datuk Pandelela Rinong.
The national diving queen said she was not slighted by the Olympic Council of Malaysia's (OCM) move in excluding diving from the list of sports targeted for glory in the Games, which begin in Birmingham on July 28.
"We take this challenge in our stride and the team are still hoping to soar.
"Whatever it is, we are looking for support from various parties like masseuse, physiotherapists and coaches to be together with us there," she told reporters at the Kuala Lumpur International Airport (KLIA) here today.
Pandelela, who just returned with the national squad from the 2022 World Championship in Budapest, Hungary, said the team were in good shape and ready to mount a strong challenge in Birmingham.
"The young divers showed improvement in the world meet in Budapest, and I hope this momentum will be carried forward to the Commonwealth Games," she said.
Meanwhile, assistant coach Datuk Leong Mun Yee said the squad did well to bring back two bronze medals from the world championship.
The medals came from Pandelela in the women's 10m platform and Pandelela and Nur Dhabitah Sabri in the women's 10m synchronised platform.
"We did not set a high target in the world meet because it was more for us to see who our challengers would be in the Commonwealth Games," she added.
Mun Yee said the diving squad are aiming for two medals in Birmingham although the OCM did not set any gold medal target for them.
-- BERNAMA