MNCF Sec-gen Ashakari dies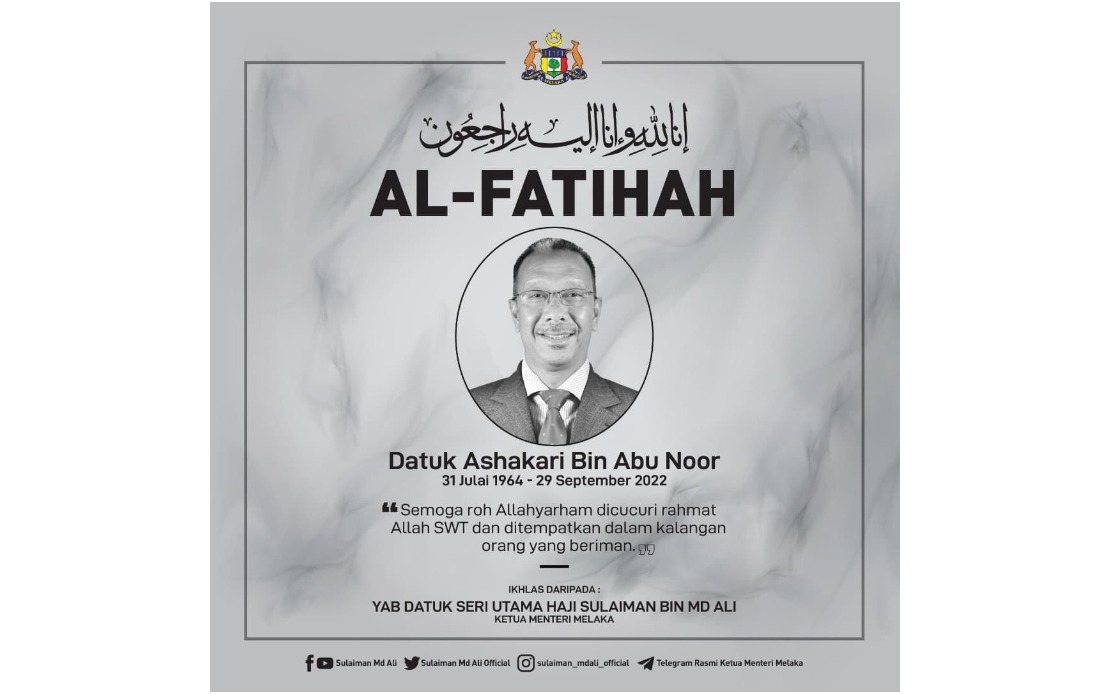 Kredit: FB Ketua Menteri Melaka
MELAKA, Sept 29 (Bernama) -- Malaysian National Cycling Federation (MNCF) secretary-general, who is also Kota Melaka UMNO information chief, Datuk Ashakari Abu Noor, died at Melaka Hospital at 1.41 am today.
He was 58.
Kota Melaka UMNO Wanita chief Datuk Haryaty Hamdzah said it was understood that Ashakari breathed his last after two days of treatment at the hospital, believed to be due to a heart attack.
"My deepest condolences to his family and I hope they will be patient and persevere in the face of this sad and difficult situation," she told Bernama when contacted here today.
Haryaty said Ashakari's remains would be buried at the Kampung Musai Muslim Cemetery, Bukit Baru, before the zuhr prayer.
Ashakari leaves behind his wife, Roslina Zakaria, 59, and two children.
He was also the manager of the cycling squad for the Tokyo 2020 Olympic Games last year.
-- BERNAMA