World Tour Finals: Soon Huat-Shevon hope to repeat 2020 feat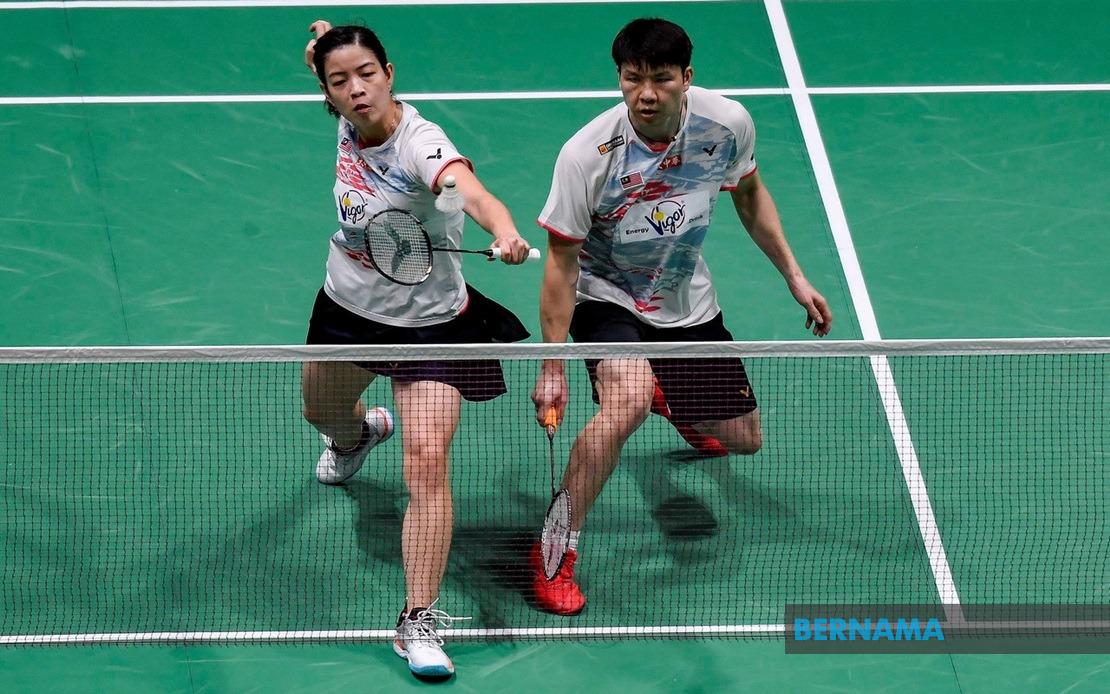 Malaysian mixed doubles players Goh Soon Huat (right) and Shevon Lai Jemie
By Amiril Muttaqien Meketar
KUALA LUMPUR, Dec 1 (Bernama) -- Malaysia's professional mixed doubles duo Goh Soon Huat-Shevon Lai Jemie had set their sights on reaching the last four of the Badminton World Federation (BWF) World Tour Finals 2022 in Bangkok, Thailand, which kicks off Dec 7 until 11.
Knowing that a delicate task lies ahead for them to clear the group stage, Soon Huat said their consistency carries a lot of weight to determine their fate in a season finale held in Nimibutr Arena.
"We must have a positive and strong mindset that we are always ready to fight.
"Of course, we always expect more good results upon us. We will focus and do our best for every game in Bangkok,'' he told Bernama when contacted.
The last time Soon Huat-Shevon advanced to the semi-finals of the World Tour Finals was in the 2020 edition whereby they went down to South Korean duo, Seo Seung Jae-Chae Yu Jung 19-21, 8-21, in Nonthaburi, Thailand.
The world number 11 pair made the cut to the World Tour Finals 2022 after they occupied the fourth spot in the tournament ranking.
Only the top eight players or pairs in the World Tour Rankings, with a maximum of two members per country in each category, are eligible to play in the tournament.
Soon Huat-Shevon will be joined by another country's independent pair, Tan Kian Meng-Lai Pei Jing, who will also feature in Bangkok.
Other contenders include reigning champion, Dechapol Puavaranukroh-Sapsiree Taerattanachai from Thailand and two Chinese pairs which are world champions Zheng Si Wei-Huang Ya Qiong and Tokyo 2020 Olympic Games gold medallists Wang Yi Lyu-Huang Dong Ping.
Another home duo, Supak Jomkoh-Supissara Paewsampran followed by Indonesia's Rinov Rivaldy-Pitha Haningtyas Mentari and Thom Gicquel-Delphine Delrue of France also joined the ranks in the competition that offered a total prize pool of US$1.5 million.
Out of 17 tournaments that Soon Huat-Shevon played this year, the duo had only made their way to the semi-final three times and emerged as the runner-up once after falling to Mark Lamsfuss-Isabel Lohau from Germany 21-12, 18-21, 17-21 in the Swiss Open 2022 final match, last March.
-- BERNAMA