Malaysian Open: Pei Jing dreads early exit again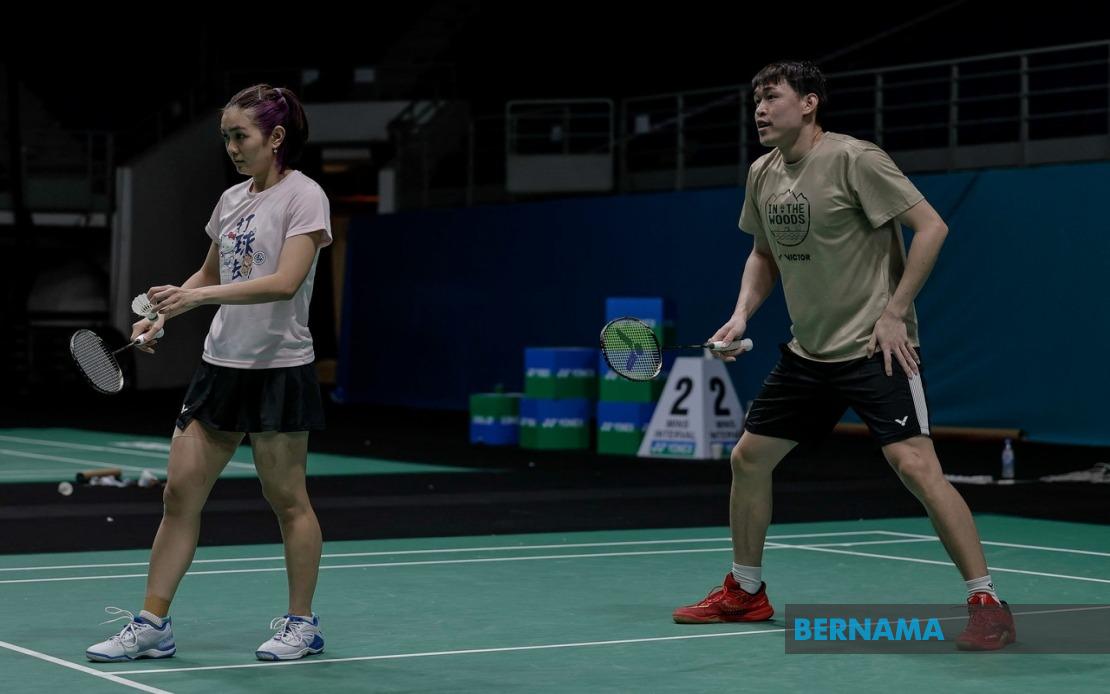 KUALA LUMPUR, Jan 9 (Bernama) -- National mixed doubles player Lai Pei Jing dreads going home early from the Malaysian Open again, when she meets compatriots Chen Tang Jie-Toh Ee Wei in the first round at the Axiata Arena here.
In the last edition, Pei Jing and her partner Tan Kian Meng who are currently ranked a career high of world sixth, were eliminated by Goh Soon Huat-Shevon Lai in the very first round.
Therefore, the 30-year-old Pahang-born professional player is determined to go further in this year's Super 1000 edition, which will take place from tomorrow to this Sunday (Jan 10-15), by making newly-paired Tang Jie-Ee Wei their first 'scalp'.
"Playing against your own teammates in your own country is complicated, but the draw is like that. If you play against shuttlers from other countries, it's a different feeling....We hope to play an exciting match and do our best as both of us are more confident now.
"Losing is not forever, we have to bounce back into winning ways. The most important thing is we need to accept our defeat, then improve on where we are lacking," she said after the official training session here today.
However, the 2022 Commonwealth Games bronze medallist admitted that the high wind speed, especially in the two courts on the side, was one of the main challenges to overcome.
Meanwhile, Pei Jing said a good start at the Malaysian Open, which is the opening tournament of the (BWF World Tour) season, is also important to gain momentum ahead of the Paris 2024 Olympic qualification period from this May to April next year.
She and Kian Meng not only have to compete for a place in the Olympics against opponents from other countries, but also have to contend with compatriots such as Soon Huat-Shevon, Hoo Pang Ron-Teoh Mei Xing and Tang Jie-Ee Wei.
"For this year, all tournaments are important because we want to maintain the ranking (of world sixth), so that we can get a better draw for an advantage to qualify for the Olympics.
"Being among the top rankings evokes mixed feelings, of happiness and a sense of pressure, but we take it positively in the hope of raising our spirits," she said.
-- BERNAMA