Jovial Mei Xing secures double entry in Malaysia Open second round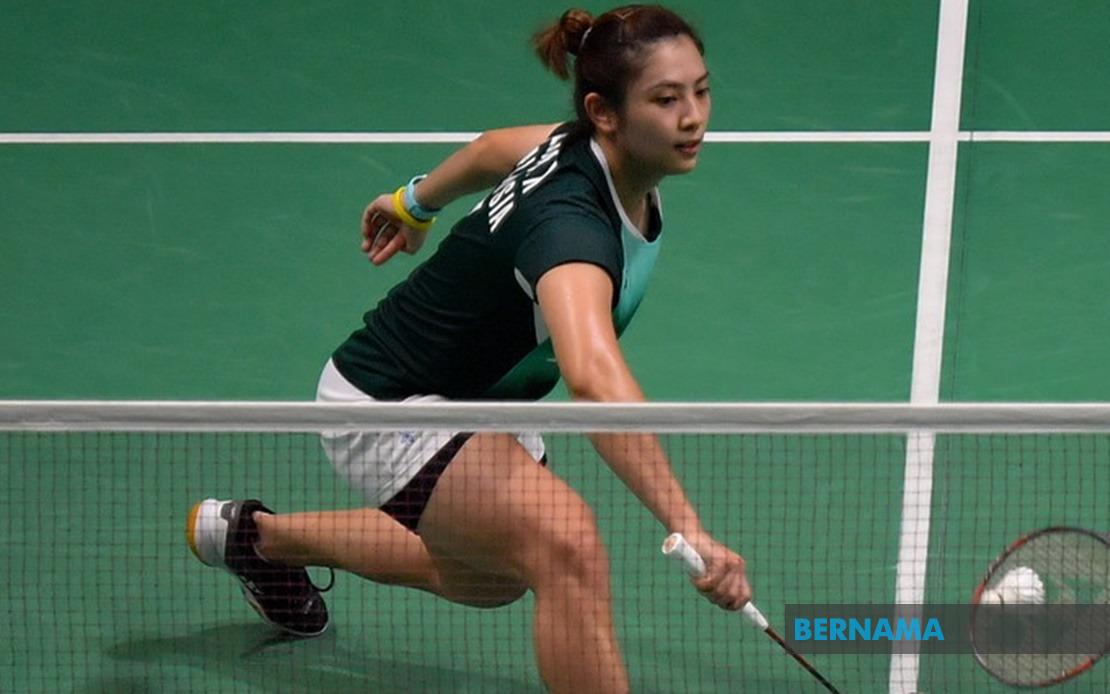 Teoh Mei Xing
KUALA LUMPUR, Jan 11 (Bernama) -- Happy-go-lucky Teoh Mei Xing was on cloud nine at Axiata Arena, after securing double slots in the 2023 Malaysia Open Badminton Championships second round.
The 25-year-old, who confirmed her spot in the mixed doubles with Hoo Pang Ron yesterday, guided Go Pei Kee, 20, to clear women's doubles first round today, despite starting with new partners in both disciplines about two months ago.
Even though, there was a lack of preparation due to a last minute promotion into main draw after withdrawals from world number two Nami Matsuyama-Chiharu Shida of Japan, Mei Xing-Pei Kee were on their toes to send experienced independent players Vivian Hoo-Lim Chiew Sien packing in 21-13, 21-13 to be the sole Malaysian representatives in the women's doubles.
However, the duo ranked 193, is up for an acid test tomorrow against world number four, Zhang Shu Xian-Zheng Yu of China, who beat Japanese Yuki Fukushima-Sayaka Hirota 21-15, 19-21, 21-16.
"Before the game, I told Pei Kee on the situation in the court and how to control the shuttle when facing the draft.
"Our next opponents are strong, I hope we can give them a run for their money and see whether we are up to marks. I am not tired of playing two events, and is enjoying every match," said Mei Xing, who reached women's doubles quarter-finals with Anna Cheong Ching Yik last year.
Anna is out with right anterior cruciate ligament (ACL) injury since October last year.
In the mixed doubles, Pang Ron-Mei Xing, who stunned former World Championships bronze medallist Kyohei Yamashita-Naru Shinoya 21-11, 15-21, 21-19, will be up against eighth seeds Thom Gicquel-Delphine Delrue of France.
Meanwhile, world number 15 Vivian-Chiew Sien remained positive despite not having a good start for the season, to remain in world's top 20 to secure their Paris 2024 Olympics qualifications.
"We achieved our last year's target to break into top 20, so we need to maintain it till the qualification period begins in May, so we can play in higher tier events to collect more points. We expected better performances this year, but it was not a good start, so we need to move on and work on our weaknesses," Vivian said.
National top women's doubles pair Pearly Tan-M.Thinaah were stunned by Bulgarian siblings Gabriela Stoeva-Stefani Stoeva in the opening round, yesterday.
-- BERNAMA