Adapt or be blown off course, Rashid tells Zii Jia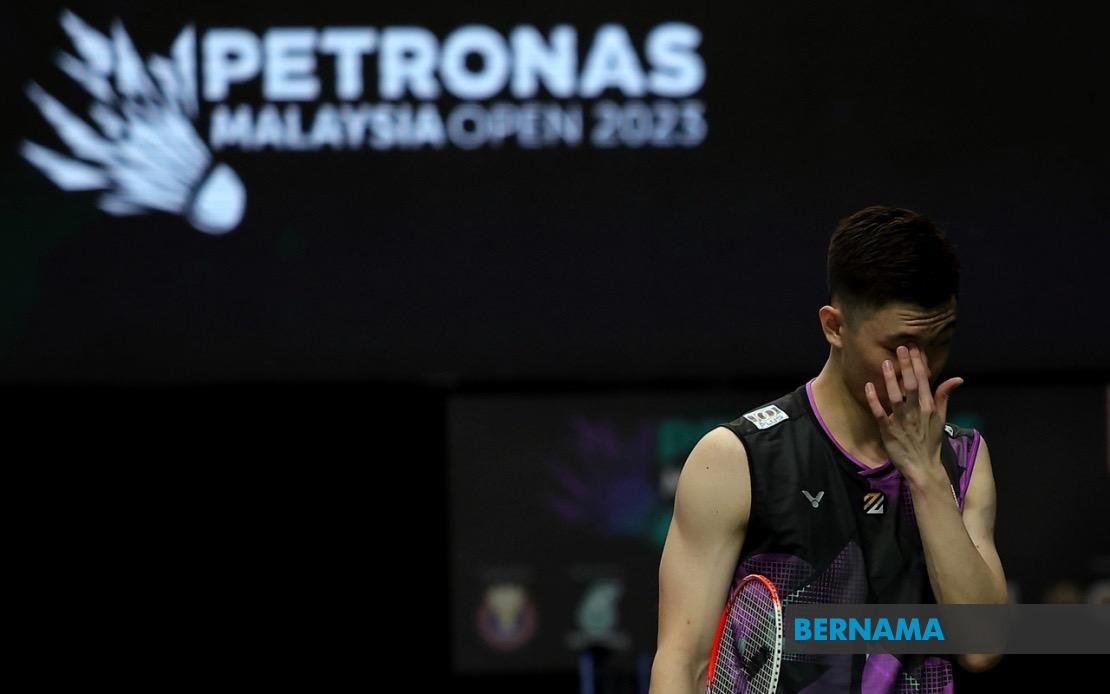 Lee Zii Jia
By Amiril Muttaqien Meketar
KUALA LUMPUR, Jan 12 (Bernama) -- National professional men's singles ace Lee Zii Jia seems to have tripped over himself when, eliminated by rising player Kodai Naraoka from Japan at the 2023 Malaysia Open yesterday, he singled out the wind - which is deemed to be an unreasonable claim.
A friendly critic no less than the national badminton legend himself, Datuk Rashid Sidek thinks that Zii Jia, who is ranked second best in the world, needs to accept the fact that draught will arise at any venue.
"Going by his (high) ranking, Zii Jia should not lose since the draught problem is a common phenomenon… other players too always face the same issue.
"He needs to know how to adjust to the draught by switching tactics and game plans that are suitable for such conditions," Rashid said when contacted by Bernama today.
Zii Jia suffered the embarrassment of a first-round exit on home ground when he was sent packing 21-13, 17-21, 19-21 by Naraoka at the Axiata Arena, here, yesterday.
On the other hand, Rashid, who won the Malaysia Open men's singles title three years in a row from 1990, said Zii Jia should be more gracious by accepting the fact that his opponent played better and deserved to win last night.
In the meantime, the former 1996 Olympic bronze medallist believes that Zii Jia should have a coach if he wants to continue to improve.
The 24-year-old shuttler, when met after his shocking loss to Naraoka, insisted that he does not regret moving forward without a coach by his side after parting ways with Indra Wijaya last November.
Despite Zii Jia's poor start to the 2023 season, Rashid hopes the 2021 All-England champion will quickly get back to his winning ways so as not to affect his position in the Badminton World Federation (BWF) ranking.
Meanwhile, another former Malaysia Open champion Ong Ewe Hock observed that Zii Jia needs to improve his mental strength and come out with a better strategy to outsmart his opponents.
"I think he played quite well because the power is there. However, there are two things that he needs to adjust, which are mental strength and game strategy towards the tail-end of the match," he said.
The 1996 and 2001 champion also did not discount the possibility that the Kedahan might be under great stress to play on home soil, which ultimately led him to bow out tamely from the competition as fans fell silent.
So, Zii Jia's fate remains to be blowing in the wind - he has not outgrown his early exits in the Malaysia Open.
Apart from his second-round loss to unheralded Indonesian player Shesar Hiren Rhustavito last year, he also suffered a first-round defeat to Thailand's Suppanyu Avihingsanon when he made his Malaysia Open debut in 2019.
-- BERNAMA