Young divers able to continue dominance in SEA Games - Nur Dhabitah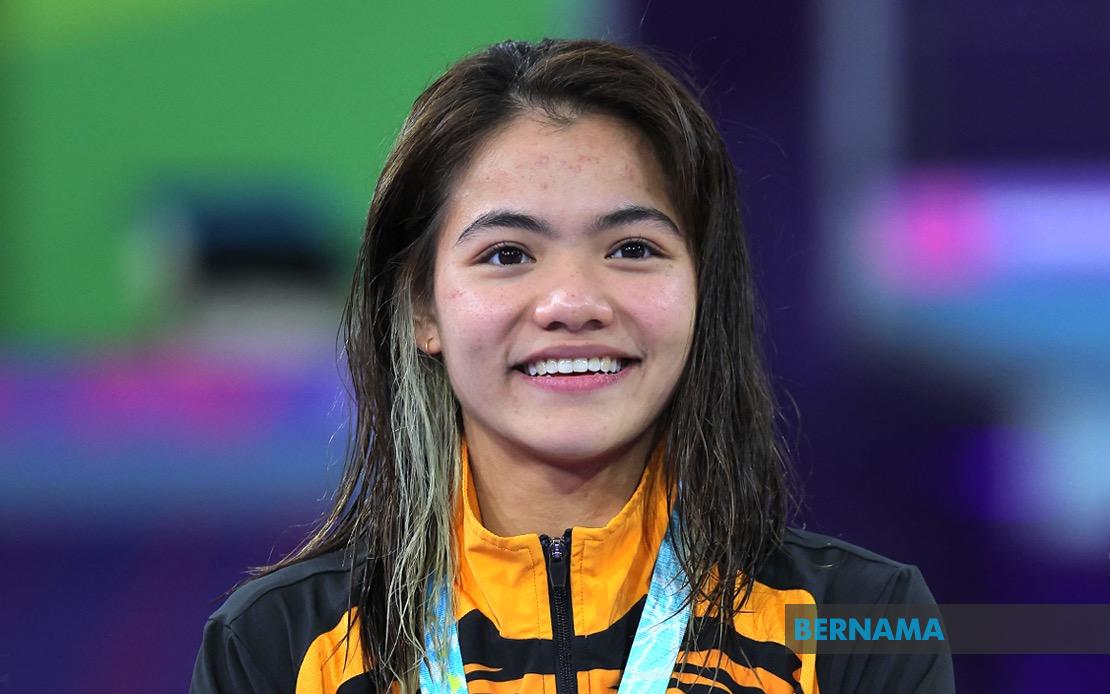 Nur Dhabitah Sabri
KUALA LUMPUR, Jan 13 (Bernama) -- National diving ace Nur Dhabitah Sabri believes the decision to send young divers to the 2023 SEA Games in Cambodia will not deprieve the country of gold medals rather continue the legacy of dominating the sport.
Nur Dhabitah remains optimistic that despite the absence of elite divers in the squad, including herself, the young divers in the squad have the potential to shoulder the responsibility of dominating the sport which Malaysia has been dominating in terms of medal wins, since the 2005 edition.
"They just need to focus, train hard, be disciplined and not absorb too many issues before and during competition. What is utmost important is to train hard. If they can do that the medals will naturally come their way," said Nur Dhabitah when met recently.
The Olympian was speaking about the decision by the Malaysian Swimming Federation's (MS) to gamble on young divers to shoulder the challenge of spearheading the medal hunt for the nation at the 2023 SEA Games in Cambodia as an earnest effort to expose them at the international stage.
Nur Dhabitah said since she would not be involved in the SEA Games, she would be able to focus on preparations for the 2023 World Diving Championships in Fukuoka, Japan in July and the 19th Asian Games in Hangzhou, China, scheduled in September.
"Apart from the two championships, I will also be focusing on earning a slot for the 2024 Paris Olympics," she said.
Since her participation in the SEA Games, Nur Dhabitah has contributed five gold medals.
Nur Dhabitah has been instrumental in helping Malaysia to become the regional power in the sport of diving, especially in the SEA Games when Malaysia dominated the Vietnam SEA Games last May with eight gold, five silver and one bronze medal.
-- BERNAMA