Tang Jie-Ee Wei determined and confident of Paris goals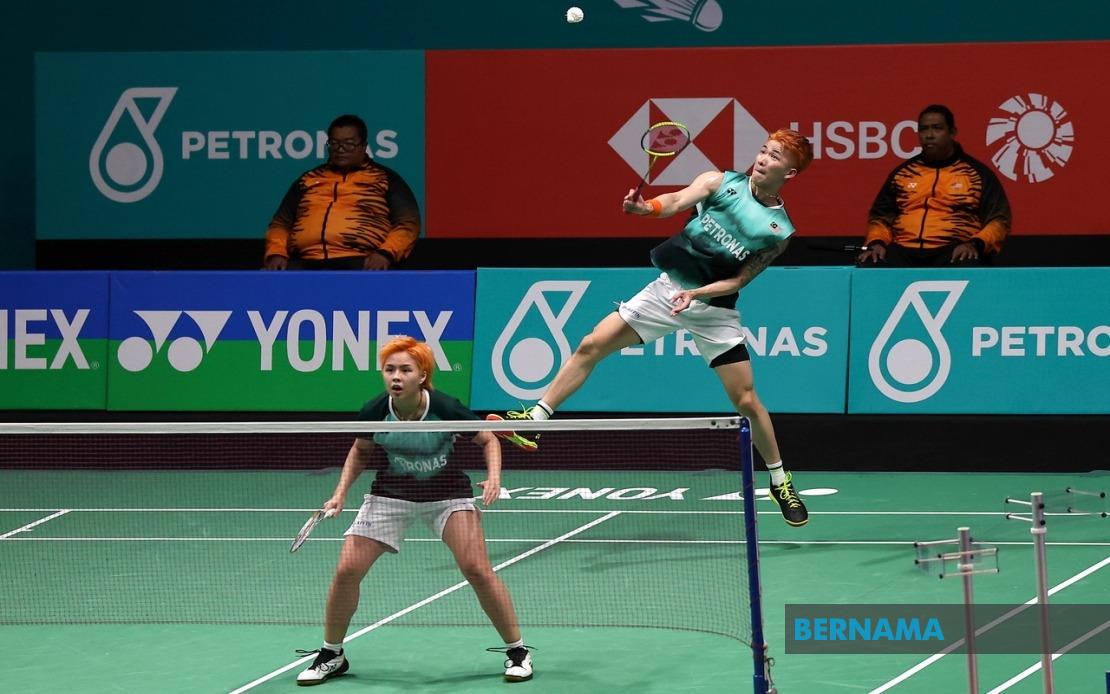 KUALA UMPUR, Jan 13 (Bernama) -- Upcoming mixed doubles pair, Chen Tang Jie-Toh Ee Wei may not have reached the level to challenge the likes of former world champions Dechapol Puavaranukroh-Sapsiree Taerattanachai, but showed determination to fight their way up the ranks.
Despite a huge difference in terms of world rankings and experience, Tang Jie-Ee Wei, ranked 147, fought closely in the first game but went down 19-21, 9-21 to the Thai pair in the Malaysia Open quarter-finals at the Axiata Arena, today.
Dechapol-Sapsiree will be facing Tokyo Olympics bronze medallist, Yuta Watanabe-Arisa Higashino of Japan in the semi-finals tomorrow after the Japanese ousted South Koreans Seo Seung Jae- Chae Yu Jung 21-17, 21-17.
Speaking to reporters, Tang Jie-Ee Wei, who were only paired together about two-months ago, were clearly not satisfied with their the quarter-finals exit, but remained confident that they are capable of improving to accomplish their Paris 2024 Olympics mission.
"We did a lot of mistakes and unforced errors, giving them the space to attack. We were close in the first game, if we could have won it, may be the final outcome would have been different. Feeling nervous before the match is usual, because we always wanted to win.
"We can be champions, but cannot explain why we could only manage to stay until the quarter-finals stage. My expectations was push to see what's our limit. Not underestimating my opponents, I respect all players, but I don't consider quarter-finals as my best achievement," Tang Jie said.
Meanwhile, Ee Wei believes the new national mixed doubles coach Nova Widianto of Indonesia, could help them to improve further to be able to rub shoulders against the world's top.
"Today I made several unforced errors and they were very consistent. We need to go back to the drawing board and train even harder.
"We just started to train under coach Nova about a month ago. He is a good coach, and we still have time to improve our level ahead of the Olympics," she said.
They will next play in the India Open next week and Iran International Challenge beginning Jan 31.
-- BERNAMA